Harmonie Baby Trial
All babies may benefit from protection from Respiratory Syncytial Virus (RSV) - a virus that can cause respiratory infection.
The HARMONIE Research Study follows on from other research studies which have been completed and is looking at how strongly babies can be protected from serious illness due to RSV infection (respiratory syncytial virus) by giving them a single antibody dose.
If you would be interested to find out more and consider the HARMONIE Study for your baby, please click here to download the information poster
or follow this link to the study website https://rsvharmoniestudy.com/en-gb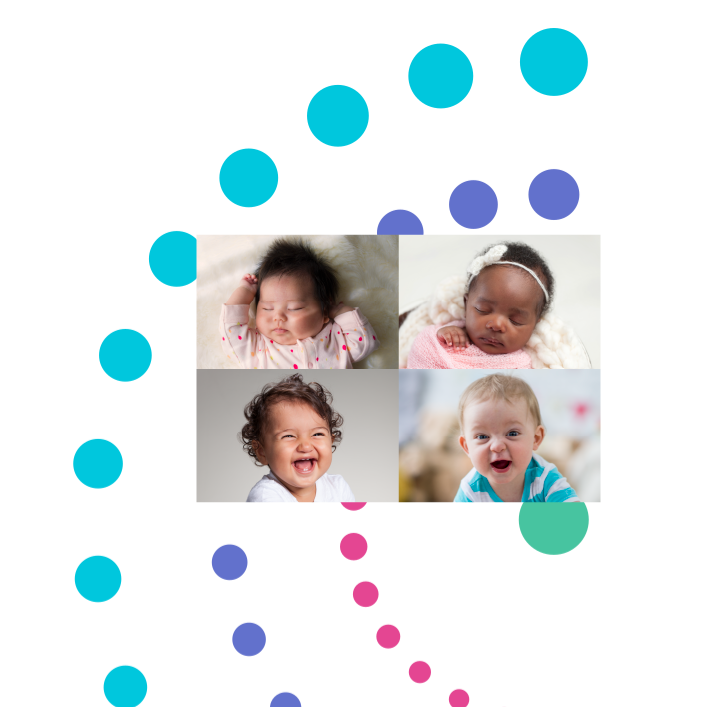 Suicide Awareness and Prevention Newsletter September 2022
World Suicide Prevention Day is hosted on 10 September each year by the International Association for Suicide Prevention and provides the opportunity for people, across the globe, to raise awareness of suicide and suicide prevention.
To read more in our Suicide Awareness and Prevention Newsletter please click here.
Booking Your Vaccination Online
Trying to book vaccination appointment on line?
We have created this (low budget!) video to show you how to book your vaccination appointment on line either from your phone or e-mail.
Watch the video to the right ➡
The message you will receive will notify you of the date to book your vaccination from so please select that week when you click on the link.
We hope this helps you to book your vaccination with us.
Updated 23/08/22
Patient Survey on Accessing Practice Services
We would be very grateful if you could complete the patient survey on accessing General Practice services in our local area. Please either click on the link here or use the QR code in the image to the right →
The closing date for this survey is 13th July.
Thank you very much.
Covid Vaccinations - July and August 2022
New Milton Health Centre is open for Covid Vaccination during July and August and we will be using the National Booking Service to book your vaccination. So who can book into our Monday PM Clinic?
1st and 2nd doses for people aged 5 years old and over
boosters for people aged 16 years old and over, plus at-risk children aged 12 to 15 years old
boosters for people aged 12 years old and over with a weakened immune system
additional primary doses for people with a severely weakened immune system aged 12 years old and over
If you are eligible and would like to book an appointment then please use the NBS to using this link
All our vaccinations are at the New Milton Health Centre on Spencer Road
Updated 7/7/22
Travelling Abroad?
Travelling abroad?
Then please check the Foreign travel advice - GOV.UK (www.gov.uk) site or your travel company for the most up to date information around covid vaccination status.
For most countries the following will apply 'If you have received a booster, you are considered fully vaccinated' As an example for travelling to France the latest guidance states
'If you have received a booster, you are considered fully vaccinated for entry into France. There is currently no expiry date for booster jabs.
If you are aged 18 and over and have not received a booster, but have received two doses of a vaccine approved for use by France, then no more than 9 months must have passed since your second dose, to qualify as fully vaccinated'
Please check with the gov.uk site or your travel company before you travel as guidance is always changing. Please note we are currently unable to offer covid vaccines as a travel vaccine.
Updated 7/7/22
Our
number is changing on 14th June 2022. This applies to all our sites. When you dial our old numbers, you will receive a message asking you to hang up and dial the new number. Once through to the new number, there will be an option for you to select to be put through to your usual surgery.
To dispel any myths, we have not created a call centre and you will get through to your usual reception team based at your usual surgery. If your usual surgery is Webb-Peploe, fear not, by dialling '01425' you will still be put through to Webb-Peploe in Lymington!
Video Consultations for Patients with Hearing Loss
Patients with hearing loss may prefer to receive a video consultation with their GP rather than a telephone consultation. This may be particularly useful if you lip read.
if you would prefer a video consultation with a Clinician please inform reception when contacting the Pratice, or specify this when completing an online consultation (eConsult).
For more information, please click on the picture →
Mental Well-Being Newsletter - May 2022
Well-Being Newsletter - April 2022
GP Earnings Publication
Friday 4th March 2022
All GP practices are required to declare the mean earnings (e.g. average pay) for GPs working to deliver NHS services to patients at each practice.
The average pay for GPs working in Coastal Medical Practice in the last financial year was £84,841 before tax and National Insurance. This is for 4 full time GPs, 26 part time GPs and 3 locums who worked in the practice for more than six months.
Well-Being Newsletter - Winter 2022
To download our latest Well-Being Newsletter with information, guidance and tips on how we can help you as well as self-help, please click on the link below:
Patient Participation Group (PPG) AW 2021/2022 Newsletter
The Patient Participation Group (PPG) Autumn Winter 2021/2022 Newsletter is now available to download and read by clicking here.
Highlights include:
How we are increasing resources and expertise in our surgeries
How we are improving access to our services
How you can help us by 'Using The Right Service'
9th November 2021
Infection Control Annual Statement 2022
Monday 2nd May 2022
Infection Control Annual Statement 2022
This annual statement will be generated each year in March in accordance with the requirements of The Health and Social Care Act 2008 Code of Practice on the prevention and control of infections and related guidance.